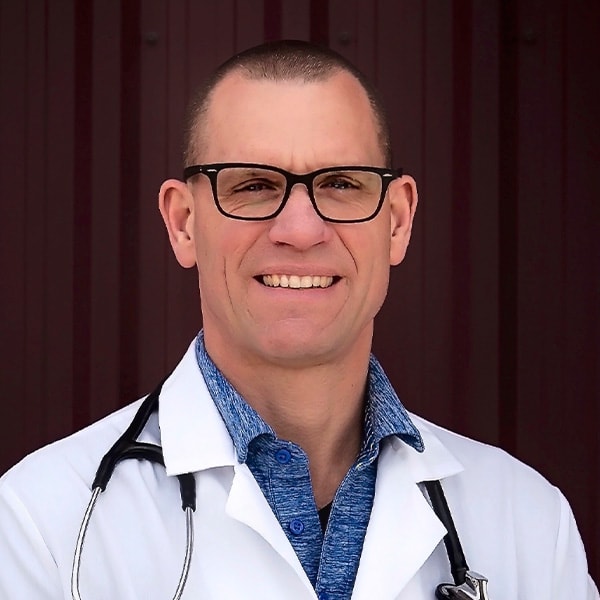 Dr. Bos
Dr. Ivan Bos did his undergraduate studies at McMaster University in Hamilton and then graduated from the Ontario Veterinary College in Guelph, Ontario with honors in 2001. He has practiced in a number of different areas of veterinary medicine and has experience building two veterinary practices from the ground up.
Dr. Ivan Bos recognized his own affinity for animals at an early age. He can't remember a time when he didn't want to do everything in his power to help them live happier, healthier lives! Dr. Bos's passion simply didn't quit—he knew that a career as a veterinarian would suit him perfectly.
Away from work, Dr. Bos enjoys riding his Yamaha FJR motorcycle and spending quality time with his family. He and his wife Melissa have two adult children. The family shares their lives with Pixel, a fun-loving Boston Terrier and Norman, who is a laid back Maine Coon cat.